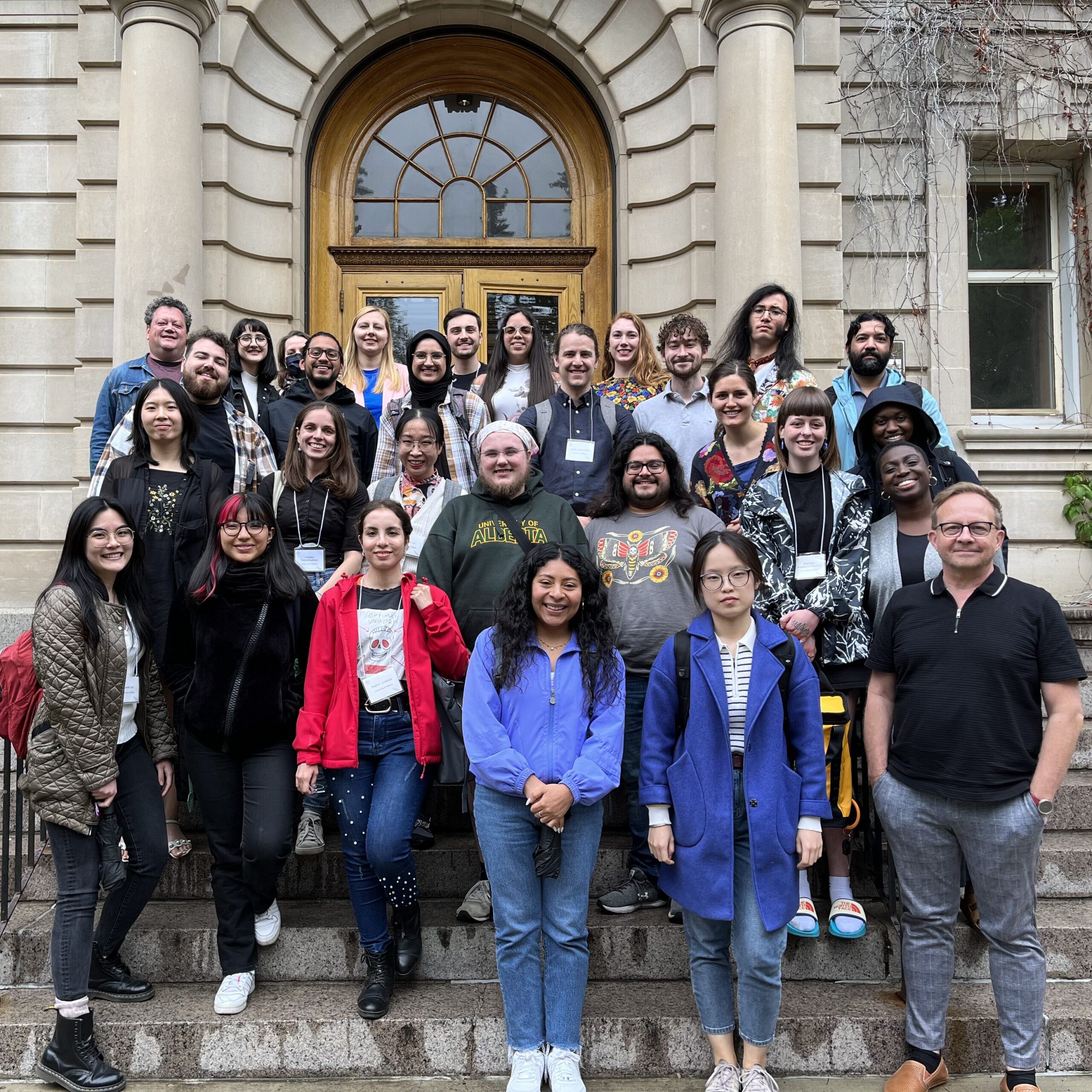 STEP2023
STEP2023 – CCP Spring Training in Experimental Psycholinguistics
Advancing the methodological skills and conceptual prowess of students of linguistics and psycholinguistics since 2014.
The Centre for Comparative Psycholinguistics (CCP, University of Alberta Department of Linguistics) organizes a week long Spring Training Workshop in current issues and methods in psycholinguistics. STEP 2023 will be held from June 12-17 in Edmonton, Alberta, Canada.
The Spring School is directed at postdoctoral fellows, graduate and advanced undergraduate students, and anyone else interested in learning how to turn their research ideas into concrete steps towards experimental designs, data collection and analysis using advanced experimental and statistical methods.
Courses
On campus only:
A short overview and introduction to statistics and R, Kasandra Calkins and Stephanie Hammond-Thrasher, University of Alberta
Corpus-linguistic text processing with R, Stefan Th. Gries, UC Santa Barbara & JLU Giessen *Enrolment capped at 25*
Introduction to Bayesian modelling, Scott James Perry, University of Alberta
Introduction to mixed-effect modelling with lme4, Adriana Soto-Corominas & Scott James Perry, Universitat Internacional de Catalunya and University of Alberta
Methodological approaches to language and aging, Victor Kuperman, McMaster University
Taking psycholinguistic methods to the field, Carolyn O'Meara, UNAM
Hybrid:
Discriminative learning and the lexicon: NDL and LDL, Harald Baayen, Yu-Ying Chuang, and Maria Heitmeier, University of Tuebingen
PsychoPy 101: A crash course on building customized experiments, Veranika Puhacheuskaya, University of Alberta
**This course is now full**
Schedule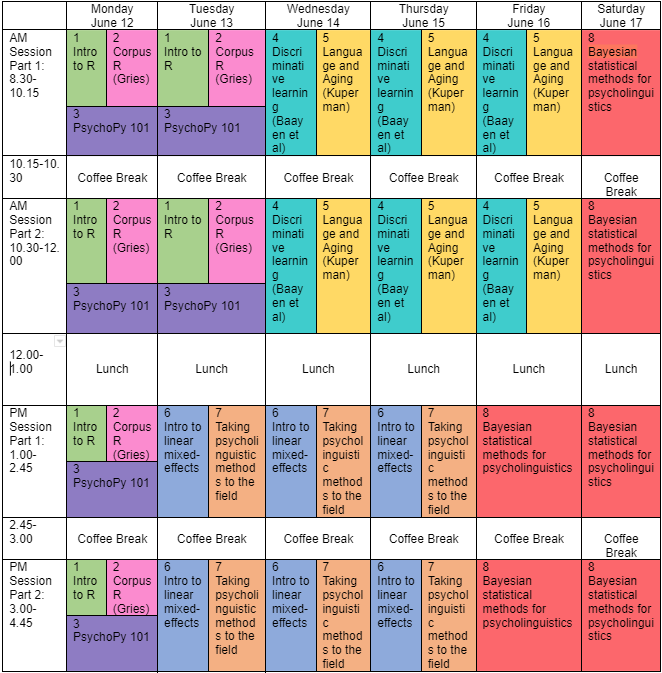 Fees and Registration
Fees: $350+GST for in-person students. The workshop fee includes attendance, workshop materials, tea/coffee, light snacks and lunches (6 days). For online attendees, fees are $25+GST per course.
Registration will be open until June 5, 2023.
Information about accommodations
---
Recorded material
In previous years we have hosted some tutorials online. Check the archive page for more details. If you missed one and would like to watch a recording, you can request access to any of our babySTEP videos by filling out a short form.
STEP2023 is supported by: